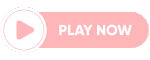 Listen: Play in new window
If you've ever considered a vacation in the Caribbean there's a good chance you've heard the name Sandals - the ubiquitous chain of all-inclusive, luxury resorts.
The Sandals difference
Forget what you think you know about all-inclusive resorts. When it comes to Sandals Resorts you're in for a completely different experience.
Dubbing itself as Luxury-Included, Sandals is a 5 star - the very top of the luxury rating system for hotels - adults-only, chain of resorts that provides all the features you'd expect at this level:

Gourmet meals, plush rooms, top-shelf brands for spirits and wine, professional attentive staff, butlers (if you choose to go that route) and properties that are meticulously well-maintained. Best of all these luxuries are included in one flat rate. You won't need your wallet when you stay at Sandals. Tipping staff isn't even allowed!
Here are five (5) things you should know about this ultra-stylish, all-inclusive, Caribbean chain of resorts.
1. Sandals resorts are for Couples...only!
Considering heading to Sandals to chill with your BFFs? Think again.
Each Sandals resorts is created for two (2) people in love. Adult couples are the only guests permitted to stay at a Sandals resort.
To drive home this angle, each room at a Sandals resort is limited to one (1) bed. Double beds are not an option. Any reservation or inquiry is made with the expectation that your partner will be right beside you - whether you're making plans for dinner or getting ready for a day of fun in the water. And this is the way it is with just about every aspect at a Sandals resort! It's a vision of hand-holding, canoodling couples...everywhere!
If you're not spending time with your significant other, Sandals' family-friendly version, Beaches, is the alternative. Same luxury-included standards, but instead of romance and couples, you can enjoy your time away with the kids, other family members or your BFFs.
2. Sandals resorts are on the very best Caribbean beaches
The old adage, "location, location, location" is a primary factor for each Sandals resort. You're never far from the beautiful, warm Caribbean Sea and each resort is designed to bring you closer to the water's edge. True to its Luxury Included tagline, all water and land sports are included and unlimited during your stay.
3. Sandals plans weddings
The Caribbean offers lots of picture-perfect backdrops for a destination wedding and you'll find a variety of venues at Sandals that are ideal for a wedding ceremony. Exchange your vows on a white-sand beach, amidst a lush landscaped tropical garden, under a romantic oceanfront gazebo and even inside an over-water wedding chapel!
The Sandals wedding planning team offers lots of styled ideas and 'looks' and each property is a one-stop-shop for a great island wedding.
Keep in mind that at Sandals, each resort is limited to adults and couples only. If your wedding guest list includes children and single guests, Beaches - Sandals' family-friendly brand - is your best bet for your "I dos".
By the way, you can retie the knot at any Sandals or Beaches resort if you'd like to reaffirm your love and renew your wedding vows.
4. Sandals thrives on perfection & details
Sandals sets the bar for excellence when it comes to all-inclusive resorts. Butch Stewart, Sandals founder, is a self-proclaimed perfectionist and you'll see evidence of this when you visit a Sandals resort. From the way you're greeted when you first arrive to the unique architectural details and designs at each resort. And of course, as John Wooden once said, "It's the little details that are vital."
Sandals is also a bit of a show-off trendsetter. For example, over-water bungalows were first launched in the Caribbean region at the Montego Bay Sandals.
5. Sandals Resorts are in the Caribbean...only!
Sandals was born in Jamaica in the Caribbean and the Caribbean is currently the only region where you'll find a Sandals (or Beaches) resort.
Sandals all-inclusive resorts are located in Jamaica, Saint Lucia, Antigua, Grenada, Barbados and The Bahamas. You'll find the family-friendly, all-inclusive version, Beaches resorts, in Jamaica and Turks and Caicos.