Here's the best way to go through the process of booking the venue and associated travel and accommodation for your destination wedding.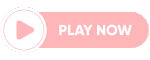 Listen: Play in new window
Brainstorm (...dream a little)
Here's the process I recommend to finalizing your choice of location for your destination wedding.
Brainstorm all the locations that you're considering for your destination wedding. Do this together - i.e. you and your fiance. Include things like climate preferences, the style and backdrop of your wedding, the type of activities you want to enjoy with your guests, etc.

Then, narrow down your options by assigning numbers - low to high - that indicate how strongly you want a specific feature for your wedding.
Finally, focus on the top three choices and THEN begin your research.
research
Now it's time to do a little digging.
Begin by checking out destination websites and resources. Tourist boards are packed with helpful information about accommodation, local attractions, things to do and much-needed wedding planning advice.
Contact the hotels and resorts that you're interested in by phone or email and ask about their wedding packages or services. This is a great way to get a feel for the level of service you'll receive as a guest.
Admittedly, conducting your own research of wedding destinations and wedding venues takes time and can be frustrating. You're reviewing websites, checking out TripAdvisor and scrolling through all manner of pictures and comments on social media.
Book Your Wedding Spot
At some point you should be able to pinpoint a venue (yes, just one!) that works for you. Once you've made up your mind it's time to book and confirm the date.
Although it's possible to book the details for your destination wedding on your own - by using an online travel website or contacting the resort/hotel directly - working with a travel professional and/or destination wedding specialist will almost always result in a better outcome for your wedding away.
Work with a Travel Professional
Working with a travel professional to book accommodation and travel for your destination wedding is a smart move. Travel pros have the inside scoop and the Intel that you need! Their knowledge goes way beyond the picture-perfect images and slick marketing messages that you're finding online. Don't rely on an online travel booking site for your destination wedding.

Unless you're working with a travel pro who specializes in planning weddings, this person's involvement with your wedding details is limited. This is where the onsite wedding coordinator at the hotel or resort comes in.
Working with the Onsite Wedding Staff
An onsite wedding coordinator is based at the resort or hotel at your wedding destination. This person serves as your direct point-of-contact as you plan the wedding ceremony and wedding reception details for your wedding. The services of this person come at no additional cost to you - you simply pay for the selections that you make - the menu, flowers, decor, etc. - for your wedding.
Keep in mind that most of the in-depth wedding planning doesn't begin until 45-60 days before the wedding date.
You've got a Wedding to Plan!
By the way, another perk of working with a travel professional is that this person will work with your resort or hotel to arrange a block of rooms for your wedding guests. Best of all, s/he will serve as the point person for each one of your wedding guests - who no doubt will have questions about the resort, the best way to get to the destination, flight options, etc. - instead of you!
You've got a wedding plan! You don't have time to deal with travel-related issues! Leave that task to the travel pros.